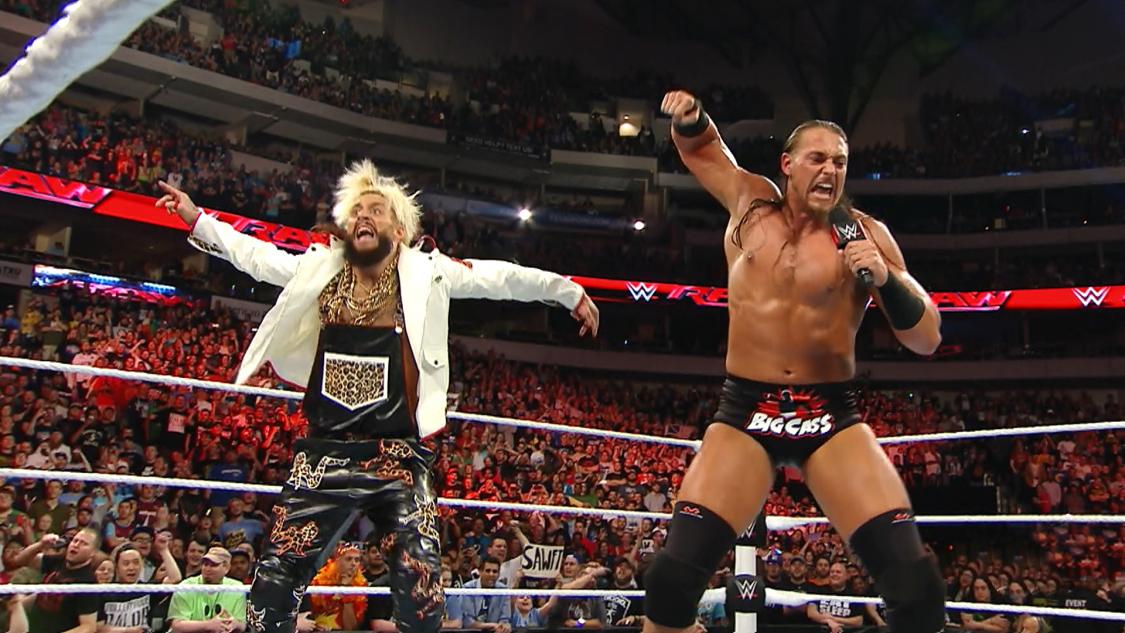 For those who don't know, I'm a huge wrestling fan and as I was watching WWE Raw on Monday Nights, I was listening to a promo from one of my favorite tag-teams Enzo and Big Cass and one of Enzo's favorite line is "How U Doin". So it came to my mind that I should create a team and write a column in honor of them.
As we approach the 1 month mark in the NBA schedule and teams are getting to the 12-14 games played mark. So lets take a look at few players that have started off the season stepping into the spotlight with numbers that are better than people would have expected.
So lets take a look at my 1st ever Starting 5 For the All-How U Doin' Team and No none of the guys are SWAFT! (Stats are current as November 24th, 2016)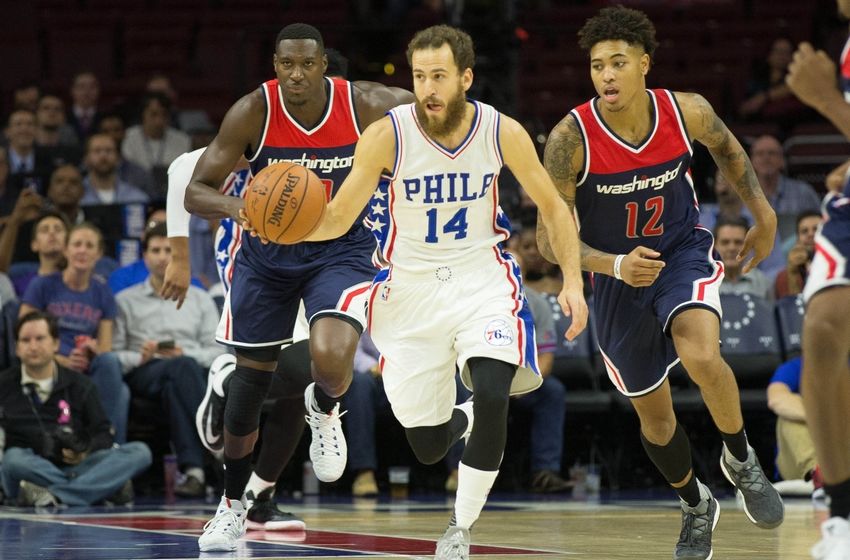 Sergio Rodriguez- Point Guard- Philadelphia 76ers
Rodriguez came over to the NBA once and he was a young role player who had talent but never carved out a role. After returning home and playing in Spain for the past 6 seasons, he decided to give the NBA one more shot. The 30-year-old signed with the 76ers this summer and the move has played off so far. Lets take a look what he has done so far:
His First 4 years in the league (285 games) his best single season stats are:

6.6 Points, 1.6 Rebounds, 3.6 assists and 15.9 minutes played per game (Started 13 games in his best season in 2008-2009)

This Season- 2016-2014 (Games as of November 21, 2016)

7.7 points, 3.1 rebounds, 7 assists and 28.3 minutes played per game (He's started all 15 games he's played in)

7 Career 10+ assists games going into 2016-2017, so far this season he has 4 already.
Sean Kilpatrick- Shooting Guard- Brooklyn Nets
Kilpatrick was a 20 point a game scorer as a senior at Cincinnati and for his 1st 3 years in the NBA, he bounced around 5 teams trying to find a place to catch on. After 2 impressive 10 day contracts with the Nets, he signed a multi-year contract with the club in March of last year. In the 23 games he appeared in, he averaged 13 points per game as the Nets used different lineup combinations in the 2nd half of the season.
During the off-season, the Nets completely changed their entire backcourt. They added Jeremy Lin, Randy Foye, Joe Harris and drafted Issiah Whitehead and Caris Levert to a unit that already returned Bojan Bogdanovic, so Kilpatrick could have been lost in the shuffle. But by tripling his rebound total in the 1st 15 games and still maintaining his similar offensive output, Sean has established himself as a fixture in the Nets rotation.
TJ Warren- Small Forward- Phoenix Suns
When he was drafted from North Carolina State University, Warren was a big time scorer. As a sophomore, he led the Wolfpack in scoring with 24.0 per game and scored 871 total points during that season. At times over the previous 2 seasons, Warren has shown that big-time scoring potential from the Small Forward position. But so far this season, it looks like the 6'8 Warren has finally broken the door off his potential.
After an injury to PJ Tucker to start the season, Warren has become one of the main offensive weapons for the Suns in the 13 games he has played so far. He's averaging 17.7 points per game. (2nd on the team behind Devin Booker) He has had 4 games scoring over 20 points, including a career-high 30 on October 30th against Oklahoma City. Besides the increase on the scoreboard, he's averaging a career-high in rebounds (4.3 per game) and he's 7th in the NBA in steals (1.9 per game). On a team that has scorers like Booker, Eric Bledsoe and Brandon Knight, it has been Warren who has stood out more than the rest.
(Currently- Warren is out due to a head injury)

JaMychal Green- Power Forward- Memphis Grizzlies
Green was one of the highest rated high school basketball players when he enrolled at the University of Alabama in 2008. He played all 4 years in college and scored over 1600 in his Crimson Tide career. He was an undrafted rookie, who had played only 4 games for the Spurs, when he signed with the Grizziles during the middle of the 2014-2015 season. After a season being learning, he finally got a chance to play last year when injuries to Memphis's key front-court guys became aparent.
When David Fitzdale took the head coaching job in Memphis this summer, he had an interesting dilemma. He had a team that had been based around Marc Gasol and Zach Randolph in the starting lineup and a young power forward who was looking to get more playing time. Fitzdale took a major risk by moving Randolph to the bench and inserting Green in the starting unit on a full-time basis. It has payed off so far. He's averaging 8.9 points and 6.6 rebounds a game and allowing Randolph to come off the bench and still maintain his usual 14 points and 8 rebounds per game without having to play heavy minutes. Green is averaging almost a double-double during the teams current 7 game winning streak, averaging 9.8 points and 9.1 rebounds.
Clint Capela- Center- Houston Rockets
Capela was one of the reasons why Dwight Howard was not brought back to Houston this past summer. Clint had been one of those players who was a Per-36 stat guys that you only could hope that could turn into something special. Well Rockets fans, he has been much more than that. He's averaging 11.9 points, 8.7 rebounds and 2.0 blocks per game.
Because of the Rockets ability to shoot a ton of 3 point shots, it allows him to be one of the better offensive rebounders and allows him to have plenty of put back chances. He averages 2.7 offensive boards per game, while only playing 26.3 minutes per game.